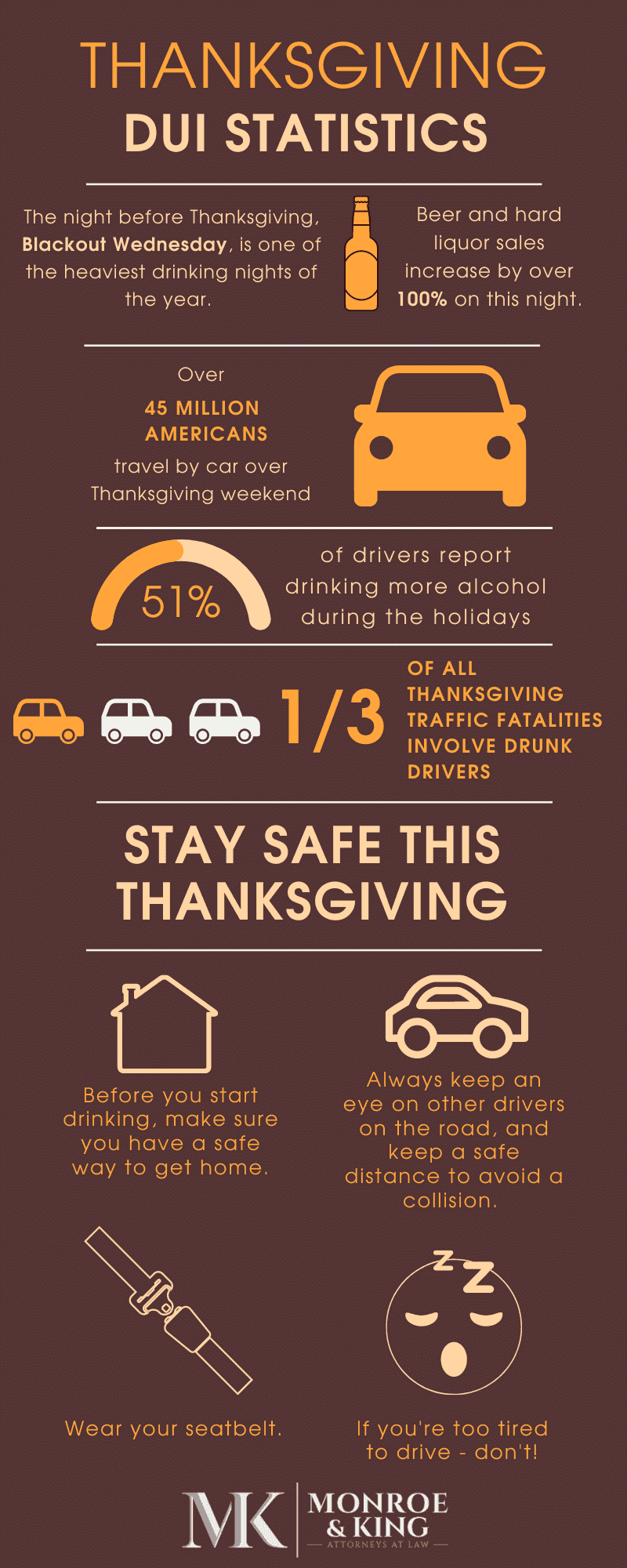 While Thanksgiving isn't known to be the holiday for huge parties, it is actually one of the holidays with the highest number of DUI arrests.
A major reason for this is Blackout Wednesday or Thanksgiving Eve. It has been given many nicknames, all symbolizing the heavy amount of drinking that takes place on the night before Thanksgiving. Data from bars and liquor stores have actually shown that beer and hard liquor sales increase by over 100% on this night alone.
Statistics to keep in mind this holiday weekend include:
Over 45 million Americans are expected to travel by car over Thanksgiving weekend.
51% of drivers report drinking significantly more over holiday weekends.
About one-third of all traffic fatalities over Thanksgiving weekend involve a drunk driver.
If you're planning on celebrating the holiday with some alcoholic drinks, or if you're simply going to be driving over the weekend:
Be sure to have a plan in place for how you're getting home safely before drinking any alcohol.
Always watch for other drivers on the road; if you see a driver that seems to be impaired, keep a safe distance.
Wear your seatbelt.
If you're exhausted and at risk of falling asleep behind the wheel - don't drive!
We hope you all enjoy a safe and happy Thanksgiving with your loved ones.